There's so much more to Finland than Nokia, saunas, lakes and Moomins. You can enjoy stunning natural landscapes, wonderfully welcoming service and unforgettable dining experiences. Here are our top 10 reasons to visit this beautiful country.
1. Exotic natural landscape
The thousands of lakes in Finland are surrounded by beautiful forest-covered hills and valleys. There is untouched and exotic nature here like nowhere else, snow-capped mountains and trees, as well as the spectacular aurora borealis or Northern Lights! Visit Saimaa, Finland's largest lake, located in the beautiful Lakeland region. You also have the "Right to Roam" in Finland, which is a law that allows you to set up a tent anywhere you like as long as you are not disturbing any people or the surrounding nature.
2. Kind and friendly people
Finns love their country and are proud of Finnish nature and culture. They will always greet you with openness, warmth, and hospitality, and quickly introduce you to their way of life.
3. Beautiful architecture
Finland's architecture is deeply rooted in the surrounding nature. The Finnish architect Alvar Aalto has created many impressive and beautiful buildings that will take your breath away, all just through simple lines, forms, features, and the use of natural materials.
4. Fantastic National Parks
Experience Finland's magnificent national parks with their rolling river valleys, beautiful lakes, forests, mountains and fantastic wildlife. Here in Finland you can find king eagles, grouse and reindeer roaming in the wild. Visit the Oulanka National Park or Nuuksio National Park, perfect for those wishing to experience wildlife and wilderness.
5. Helsinki
The capital city Helsinki offers culinary experiences, great shopping, beautiful art and cultural history, and outstanding architecture.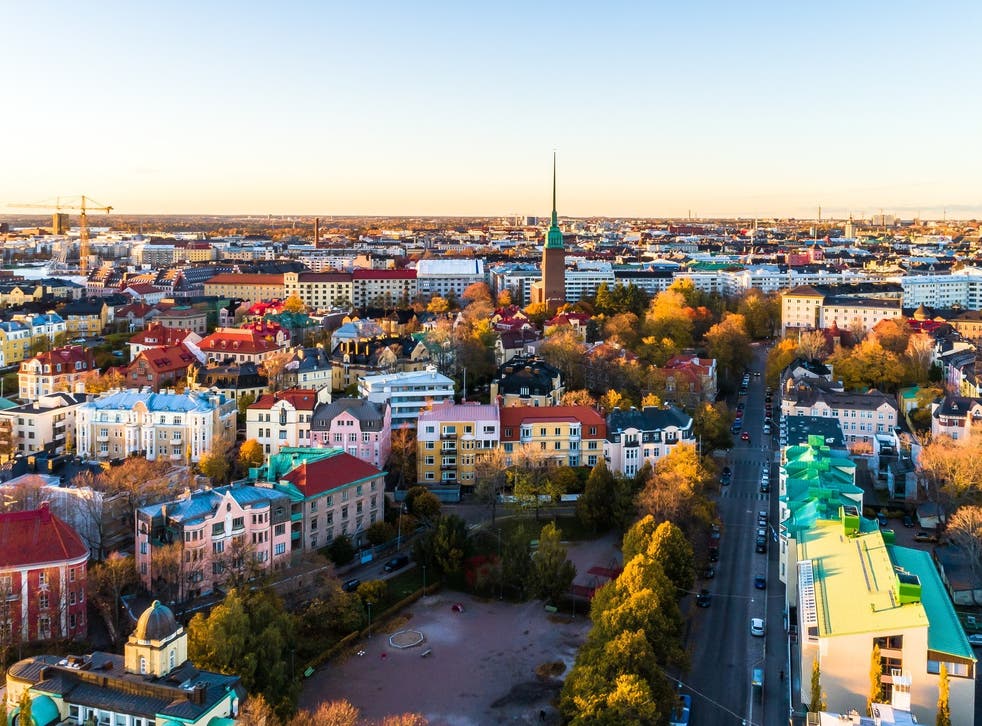 6. Skiing in powdery snow
Do you like skiing? Look out over the beautiful landscape while you ski on powdery fine snow down one of Finland's many exciting mountains. Kittilä in Lapland offers very good skiing opportunities. You can visit the Ylvas or Levi ski resorts which offer both beautiful nature and lots of fun.
7. A Mecca for shopping enthusiasts
Finland's many charming shops and large shopping centres offer iconic, exclusive and affordable textiles, jewels, furniture and much more. The Stockmann Department Store in Helsinki is Scandinavia's largest shopping mall with more than 50,000 square metres over 10 floors, in other words a Mecca for shopping enthusiasts and well worth a visit!
8. Unique dining experiences
Why not try Finland's many restaurants and eateries, and enjoy delicious delicacies from Finnish nature such as chanterelle soup, a sweet blueberry pie or exquisite fresh salmon. For those seeking a unique dining experience, authentic Finnish food, delicious flavours and wild herbs, Restaurant Juuri in Helsinki is definitely a must!
9. Finnish sauna
Ok, so we had to include a sauna. A Finnish sauna is an important part of Finnish culture and is used both for relaxation and health, but is also a meeting point for business and festive gatherings. How about going to a sauna at a height of 40 metres? The Skywheel Ferris wheel at the Helsinki Market Square has its own sauna trolley that offers views of Helsinki city and the sea beyond.
10. Island hopping and beach life
Do you fancy island hopping between the beautiful little islands, swimming on the chalky white beaches or relaxing on top of a nice rock with a fantastic view? Outside Helsinki, you can island hop from Lonna to Vallisaari and Suomenlinna. Finland offers everything you could wish for!
Src: